Ubuntu Edge, a potentially upcoming smartphone running on the Ubuntu Touch mobile operating system has been announced.
In order for this device to become reality, the project is utilizing the crowdfunding site Indiegogo and will require $32,000,000 USD within the next month for the development process to commence.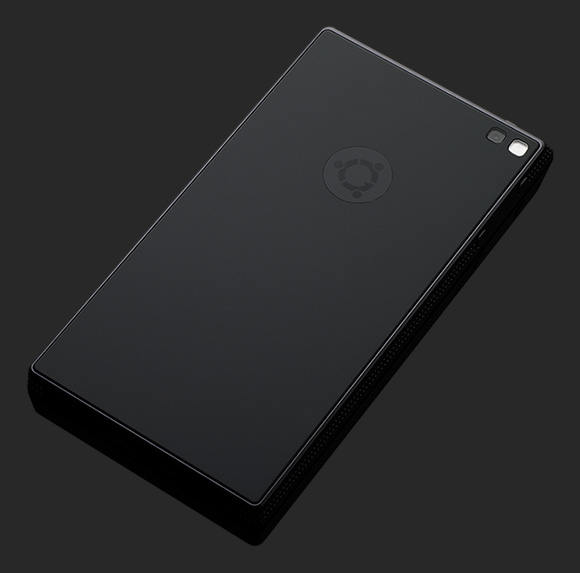 From the project page:
This beautifully crafted smartphone is a proving ground for the most advanced mobile technologies on the horizon, a showpiece for true mobile innovation. And at the heart of it all is convergence: connect to any monitor and this Ubuntu phone transforms into an Ubuntu PC, with a fully integrated desktop OS and shared access to all files.

We're fascinated by converged computing, the idea that the smartphone in your pocket can also be the brain of the PC on your desk. We've shaped Ubuntu so you can transition seamlessly between the two environments. Now all that's needed is a phone that's designed from the ground up to be a PC as well.

The Ubuntu Edge is our very own superphone, a catalyst to drive the next generation of personal computing.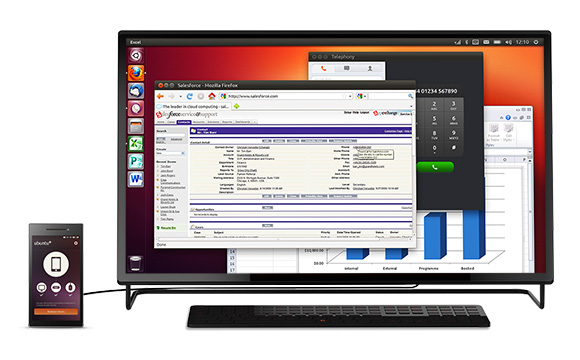 The technical specifications for Ubuntu Edge are the following and have the potential to change:
Dual boot Ubuntu mobile OS and Android

Fully integrated Ubuntu desktop PC when docked

Fastest multi-core CPU, 4GB RAM, 128GB storage

4.5in 1,280 x 720 HD sapphire crystal display

8mp low-light rear camera, 2mp front camera

Dual-LTE, dual-band 802.11n Wi-Fi, Bluetooth 4, NFC

GPS, accelerometer, gyro, proximity sensor, compass, barometer

Stereo speakers with HD audio, dual-mic recording, Active Noise Cancellation

MHL connector, 3.5mm jack

Silicon-anode Li-Ion battery

64 x 9 x 124mm 
A brief intro video showcasing some of the features of Ubuntu Edge was posted on the Ubuntu YouTube channel and is also embedded below.

The fundraising deadline for Ubuntu Edge is August 22nd. The Ubuntu Touch mobile operating system is expected next year.