LinuxSnap for Wednesday 9/4/13
Linux News Headlines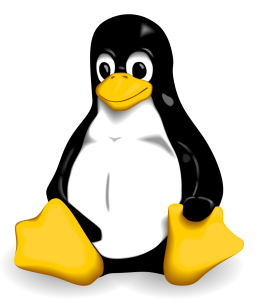 Linux 3.11 Released
On September 2nd, Linux 3.11 was officially released. From the release announcement:
As some people noticed, I got distracted ("Ooh, look, a squirrel..")
and never wrote an announcement for -rc7. My bad. But it wasn't
actually all that interesting a release apart from the date, and it
had a silly compile error in ohci-pci if you hadn't enabled
CONFIG_PM_RUNTIME, so we'll just forget -rc7 ever happened, ok?
Instead, go and get the real 3.11 release, which is out there, all
shiny and ready to be compiled and loved.

Since rc7 (ok, I lied, it happened) there's been just small fixes.
Most of them came in from the networking tree, but there's some all
over: some random filesystem fixes, a couple of sound fixes, a
/proc/timer_list fix, things like that. Nothing really stands out
(unless you happened to use the new soft-dirty code, that had a buglet
that could really hurt), but let's hope we don't have some silly
configuration that doesn't even compile this time around.
Today in Linux History
(Monday) – Google Chrome Initial Release (2008)
On September 2nd, 2008 the first public release of Google's Chrome web browser was released. From the release announcement:
At Google, we have a saying: "launch early and iterate." While this approach is usually limited to our engineers, it apparently applies to our mailroom as well! As you may have read in the blogosphere, we hit "send" a bit early on a comic book introducing our new open source browser, Google Chrome. As we believe in access to information for everyone, we've now made the comic publicly available — you can find it here. We will be launching the beta version of Google Chrome tomorrow in more than 100 countries.

So why are we launching Google Chrome? Because we believe we can add value for users and, at the same time, help drive innovation on the web.

All of us at Google spend much of our time working inside a browser. We search, chat, email and collaborate in a browser. And in our spare time, we shop, bank, read news and keep in touch with friends — all using a browser. Because we spend so much time online, we began seriously thinking about what kind of browser could exist if we started from scratch and built on the best elements out there. We realized that the web had evolved from mainly simple text pages to rich, interactive applications and that we needed to completely rethink the browser. What we really needed was not just a browser, but also a modern platform for web pages and applications, and that's what we set out to build.
Read the full release announcement here.
Notes
Welcome to LinuxSnap.com! LinuxSnap aims to become the best source for brief and informative Linux news. Each day you'll find information including the latest Linux headlines, distro releases, apps, and more. If you maintain a Linux distribution of your own, add it to the LinuxSnap database here to have it featured on the home page whenever you ship a new version of the distro.