LinuxSnap for Monday 8/12/13
Linux News Headlines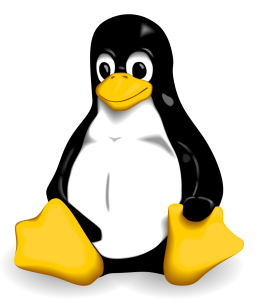 Linux 3.11-rc5 Released
On Sunday, the fifth release candidate for Linux 3.11 was made available. While the release mostly includes just minor changes, it is interesting to note that twenty years ago Sunday, Windows 3.11 was released to the public. From the Linux 3.11-rc5 release notes:
Sadly, the numerology doesn't quite work out, and while releasing the
final 3.11 today would be a lovely coincidence (Windows 3.11 was
released twenty years ago today), it is not to be.

Instead, we have 3.11-rc5.

Which is showing signs of calming down, and is noticeably smaller than
previous rc's (both in number of commits and in size of patch). Let's
hope that trend isn't just a fluke.
Read the full release notes here.
Latest Distro Releases
openSUSE 13.1 Milestone 4
The final milestone for the upcoming openSUSE 13.1 has been released. openSUSE 13.1 Milestone 4 includes updates to YaST and several packages. A beta will follow this final milestone release with the final version of openSUSE 13.1 expected in November. From the openSUSE 13.1 Milestone 4 release announcement:

Aside from the freshened-up version of YaST, there's the list of major changes:

update-ca-certificates now uses p11-kit as backend. With p11-kit it's now possible to have firefox and thunderbird use the system ca certificates instead of their own ones. You need to replace mozilla-nss-certs with p11-kit-nss-trust to make use of that feature.

motif is readded – we have openmotif 2.4 under LGPL now
we have yast2 3.0 (which would be yast3 then 🙂 converted to Ruby now

KDE Workspaces, libs and apps 4.11 RC2

GNOME desktop 3.9.4

GTK3 3.9.8

GeoIP 1.5.1

hyper-v 4->5

qemu 1.6.0rc1

libreoffice 4.1.0.4

mc 4.8.9

ModemManager 1.0.0

scons 2.3.0

wine 1.6

xscreensaver 5.20->5.22 (yes, 2 screensavers for the price of one)

And furthermore there were minor updates to the kernel (we're waiting for the next major release), RPM, systemd, GStreamer, Apache2, mariadb, poppler, and more.
Notes
Welcome to LinuxSnap.com! LinuxSnap aims to become the best source for brief and informative Linux news. Each day you'll find information including the latest Linux headlines, distro releases, apps, and more. If you maintain a Linux distribution of your own, add it to the LinuxSnap database here to have it featured on the home page whenever you ship a new version of the distro.