LinuxSnap for Monday 7/15/13
Linux News Headlines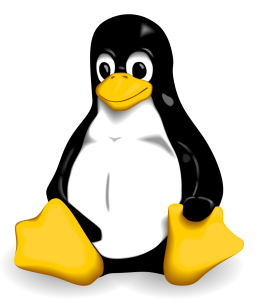 Linux 3.11-rc1 Released
The first release candidate for Linux 3.11 is now available. Codenamed "Linux for Workgroups" in reference to the 19-year-old Windows 3.11, Linux 3.11-rc1 includes a variety of enhancements and bug fixes. The full release notes can be found here:
https://lkml.org/lkml/2013/7/14/107
Latest Distro Releases
Linux Mint 15 Xfce
(Friday) Linux Mint 15 Xfce has been released and includes the latest version of Xfce, 4.10. Linux Mint 15 Xfce follows the May 29th release of Linux Mint 15 which first shipped with the Cinnamon and MATE desktops. 
From the release announcement:
The team is proud to announce the release of Linux Mint 15 "Olivia" Xfce.

Xfce is a lightweight desktop environment which aims to be fast and low on system resources, while still being visually appealing and user friendly. This edition features all the improvements from the latest Linux Mint release on top of an Xfce 4.10 desktop.
The release notes for Linux Mint 15 Xfce can be found here.
Articles of Interest
Apache HTTP Server 2.0.65 Released – apache.org
Has Ubuntu lost it? – techradar.com
Today in Linux History

(Friday) – KDE 1.0 Released (1998)
On July 12th, 1998 the first major version of KDE was released. Fourteen years later, KDE is now at version 4.10.5. 
From the version 1.0 release announcement:
We are pleased to announce the availability of release 1.0 of the K Desktop Environment.

KDE is a network transparent, contemporary desktop environment for UNIX workstations. KDE seeks to fill the need for an easy to use desktop for Unix workstations, similar to the desktop environments found under the MacOS or Window95/NT. We believe that the UNIX operating system is the best operating system available today. In fact UNIX has been the undisputed choice of the information technology professional for many years. When it comes to stability, scalability and openness there is no competition to UNIX. However, the lack of an easy to use contemporary desktop environment for UNIX has prevented UNIX from finding its way onto the desktops of the typical computer user in offices and homes.
Notes
Welcome to LinuxSnap.com! LinuxSnap aims to become the best source for brief and informative Linux news. Each day you'll find information including the latest Linux headlines, distro releases, apps, and more.