LinuxSnap for Thursday 8/22/13
Linux News Headlines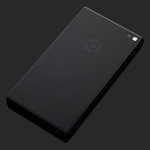 Ubuntu Edge Funding Falls Short
Funding for the Ubuntu Edge smartphone has fallen short. The total amount raised was $12,809,906 USD, with the project needing 
a total of $32 million to be funded. As the crowdfunding effort utilized Indiegogo's fixed funding option, all donations will be returned. Full article:
http://www.linuxsnap.com/ubuntu-edge-funding-falls-short/
Latest Distro Releases
NetBSD 6.1.1
NetBSD 6.1.1 has been released. From the release announcement:
The NetBSD Project is pleased to announce NetBSD 6.1.1, the first security/bugfix update of the NetBSD 6.1 release branch. It represents a selected subset of fixes deemed important for security or stability reasons.

Please note that all fixes in the prior security/bugfix updates (NetBSD 6.0.1 and 6.0.2), as well as those in 6.1, are also in 6.1.1. See the release map graph on the NetBSD website for a visual representation of the relationship between releases.

Complete source and binaries for NetBSD 6.1.1 are available for download at many sites around the world. A list of download sites providing FTP, AnonCVS, SUP, and other services may be found at http://www.NetBSD.org/mirrors/. We encourage users who wish to install via ISO or USB disk images to download via BitTorrent by using the torrent files supplied in the images area. A list of hashes for the NetBSD 6.1.1 distribution has been signed with the well-connected PGP key for the NetBSD Security Officer: ftp://ftp.NetBSD.org/pub/NetBSD/security/hashes/NetBSD-6.1.1_hashes.asc

NetBSD is free. All of the code is under non-restrictive licenses, and may be used without paying royalties to anyone. Free support services are available via our mailing lists and website. Commercial support is available from a variety of sources. More extensive information on NetBSD is available from our website:
Netflix Comes To Linux Web Browsers Via 'Pipelight' – tech.slashdot.org
Notes
Welcome to LinuxSnap.com! LinuxSnap aims to become the best source for brief and informative Linux news. Each day you'll find information including the latest Linux headlines, distro releases, apps, and more. If you maintain a Linux distribution of your own, add it to the LinuxSnap database here to have it featured on the home page whenever you ship a new version of the distro.